This would be my fashion bucket list :) My resolution this year was to not spend any money on clothing. I can only use gift cards or cash that has been given to me. I am focusing myself on fitness. I wasn't feeling so cute in my clothes if you know what I mean. I have had 2 wonderful little boys, but they have taken their toll on my body especially in the tummy area. I do look forward to holidays so I can get a little money to buy something nice for myself. I am also thinking next year to save up my money all year long to get some items on my wish list, but I will continue to focus on my gym membership first.
I have been an avid Coach purse purchaser (say that 3 times fast) for about 5 years. I feel like now I have all that I could want and really want the next step in a purse. Something I feel like is long lasting and can be carried year round. I have always thought that the shape of the Louis Vuitton is very classic. When I see women carrying them I have purse envy. The first item on my list is this:
Speedy 35 (800.00) in the Damier pattern
Items number 2 comes from Tiffanys. I have always wanted a little blue box :) I have a beautiful solitaire diamond my husband picked for me as my engagement ring. I treasure that and to this day still sit and look at it. My mother gave me fake diamond solitaire that I wear every day in my ears. They pass for the real thing, and only I know they are not, but I really do want a real pair :) I love the look of just a diamond.
Tiffany solitaire diamond earrings (1125.00)
Item number 3 is another jewlery item :) I like tennis bracelets as well. I need to google why they are called this. I also love the look of the simple design.
Tennis Bracelet (900.00)
Item 4 is the Pandora Charm Bracelet. I like the memory making of this bracelet. I like the thought of my husband and boys picking out charms just for me.
Pandora Bracelet: 65.00 Charms range in price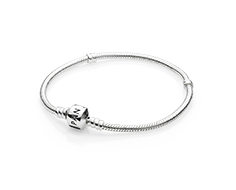 Item 5 is the other side of my wedding band. I have a band below my engagment ring with diamonds about 3/4 of the way around. I want a matching band on the other side. As you can tell the saying Diamonds are girl's bestfriend is true with me. That is the kind of jewlery that I like the very best.
Item 6: A new watch. I like many but this is an example of what I am looking for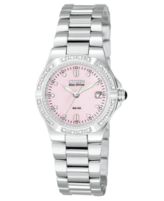 These are a few of my bucket list items. I also want a pair of mankind jeans but won't look at those until my fitness stuff is where I am satisfied. I don't want to spend that kind of money until I have gotten to where I want to be and can maintain it!!
What is on your bucket list???